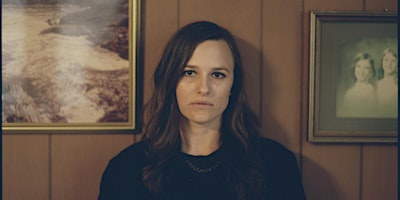 Presented ByPremier Concerts and Manic Presents:
with Olive Tiger
Doors: 7:00 pm | Show: 8:00 pm
All Ages
Space Ballroom (Front Room).
Hamden, CT
General Admission Standing Room Only
COVID-19 Policy
COVID-19 Vaccination (14 days past second shot) OR proof of negative COVID-19 PCR test (received within the past 72 hours) required for entry. If vaccinated, please bring your vaccination card or clearly legible photo of your vaccination card on your phone and a valid photo ID. If unvaccinated please bring printed or digital proof of your recent negative PCR test. Masks are required for all ticket holders and staff despite vaccination status. You may pull your mask down when eating or drinking only. These policies will remain in place until further notice.
To present proof of vaccination and/or negative PCR test results on your phone, we've partnered with Bindle, a digital health platform that is secure, easy to use and completely anonymous; your personal health information is never shared and your biometrics are not required. Visit the App Store or Google Play Store and search for "My Bindle." Set-up is free and simple. If you are unable to provide digital proof, physical proof is also accepted.
EMILY WOLFE
The second full-length from Emily Wolfe, Outlier, released June 25th, 2021 on Crows Feet Records, is an album built on exquisite tension: an endless push-and-pull between desire and resistance, determination and self-sabotage, the instinctive need to belong and the urge to strike out on your own. For help in channeling that complexity of feeling, the Austin-based singer/songwriter/guitarist explored and obliterated the boundaries of rock-and-roll and modern pop, mining equal inspiration from the likes of Judas Priest and Ariana Grande in her bold but masterful genre-bending. Produced by Michael Shuman of Queens of the Stone Age and Mini Mansions, the resulting body of work finds Wolfe upending the conventions of each genre, ultimately arriving at a guitar-drenched sound that's wildly unpredictable and immediately magnetic.
Links: Official Website | Facebook | Twitter | Instagram | Spotify
OLIVE TIGER
Olive Tiger is an evolution of sound and texture: a nontraditional rock trio that lushly combines electronics with organic elements of chamber-pop, defying the boundaries of genre in favor of obsessive exploration. Grounded in stunning songwriting, Olive Tiger arcs continuously toward more meticulous, more rich and more seductive arrangements, creating hypnotic soundscapes in which captivating risks and unpredictable melodies are the norm.
Based in New Haven, Connecticut, Olive Tiger features an unusual collection of instrumentation featuring Olive (cello, guitar, vocals), Jesse Newman (violin, synths, electronics), and John McGrath (drums, percussion). In 2016, the group asserted its powers and range with their debut full-length record, Until My Body Breaks. Their sophomore collection Softest Eyes, divided into three EPs, begins with Softest Eyes: Side A, due out July 30.
Softest Eyes: Side A features four distinctly-crafted tracks ranging from disarmingly sunny to alluringly moody, drawing from a full and complex range of human experiences. Striking song arrangements swell and blossom, weaving visceral textures and gauzy atmosphere that will engage the listener with each repeated listen. Even the band's most electronic offerings are grounded deeply in the human and the vulnerable: each song is a journey drawing from the well of hardship and traveling through catharsis into clarity.
Olive Tiger has shared the stage with a growing roster of notable musicians including Dirty Projectors, Kishi Bashi, Xenia Rubinos, and Kyp Malone (of TV on the Radio), and has garnered growing attention for its work. The band was named Emerging Artist of the Month by The Deli Magazine, and received a nomination for Best in State for the New England Music Awards. Olive Tiger was also honored with an Artist Excellence Fellowship Award from The Connecticut Office of the Arts.
Softest Eyes: Side A is for fans of Lucy Dacus, Sylvan Esso, Jeff Buckley, Radiohead, and Angel Olsen.
Links: Official Website | Facebook | Instagram | Spotify