Paul Cherry – Tickets – Space Ballroom – Hamden, CT – March 13th, 2022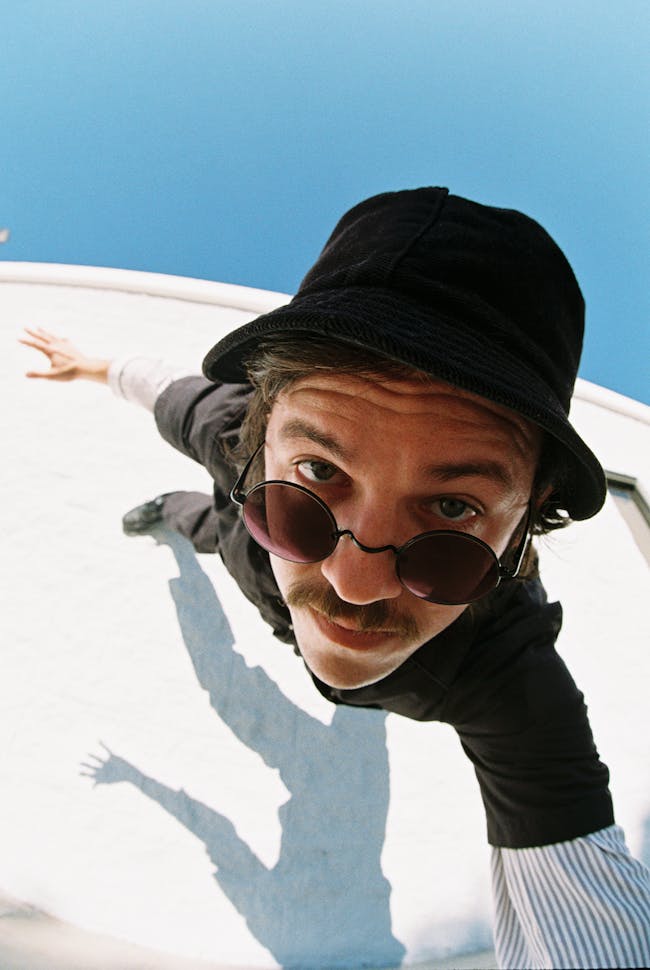 Premier Concerts and Manic Presents:
Paul Cherry
Dougie Poole, Sedona, Pond View
Space Ballroom
Hamden
,
CT
w/ Dougie Poole, Sedona, Pond View
General Admission Standing Room Only
COVID-19 Policy
COVID-19 Vaccination (14 days past second shot) OR proof of negative COVID-19 PCR test (received within the past 72 hours) required for entry. If vaccinated, please bring your vaccination card or clearly legible photo of your vaccination card on your phone and a valid photo ID. If unvaccinated please bring printed or digital proof of your recent negative PCR test. Masks are strongly encouraged.
By purchasing tickets to this event, you agree to abide by the State of CT, City of Hamden, Artist, and Space Ballroom's Health and Safety measures in effect at the time of the event, which may include, but not be limited to, providing proof of COVID-19 vaccination status for patrons ages five (5) and older and/or providing proof of negative COVID-19 test within 72 hours of event time.
Guidelines and entry requirements are subject to change. Any changes or updates will be posted on individual event pages and ticket links.
PAUL CHERRY
Through pining comes purpose. Paul Cherewick, monikered Paul Cherry, makes a departure from pining for an unrequited love on his debut LP Flavour toward the hunger for creative fulfillment on Back on the Music. "Bouncing off the bottom: this pattern is the problem…" is the melancholic opening line of the new album, a meandering meditation on the life of an artist: chasing inspiration, finding community, and the struggle to maintain both. Throughout the buoyant, alright-on-the-outside tracks that make up his second album, Cherry staggers and stumbles back into love with his life and craft.
Music becomes personified inside Tootsie Roll, becoming an ugly, grinning trench coated villain plucked right out of a vintage Max Fleischer cartoon, cooing to the listener, "You know you want me. Take me, take me," harmonizing over his own voice. Almost as if through excess, inhibition and precise self-analysis, Paul Cherry may find quiet. In the luxuriant arrangement of the title track, Back on the Music he sings, "You love to play, but it don't pay. Feels like you're caught in check mate." Not everything fits neatly within the lines of these songs, as in the lonely, wobbling flute melody that carries us out of It Happens All the Time. Cherry shows us that often the path back to one's self— disguised in this album as "Music"—is a wavering one.
Cherry began his musical journey in a small suburb of Detroit, playing banjo and guitar into his teenage years. His love for making music brought him to Chicago, where he studied classical composition at university. It wasn't until winter of 2015 when, holed up in his apartment, a converted storefront space without windows in the heart of Chicago's Humboldt Park, that the Paul Cherry sound emerged. Focused sharply on teaching himself the piano, playing through the jazz standards of The Real Book, jazz chords and melodies laid the foundation of Cherry's signature sound as evidenced on the Flavour LP, at times cross referencing more modern takes on pop jazz from Michael Franks, Paul McCartney, Jeff Lorber, and Donald Fagen.
Paul Cherry's music evokes a love for sunny '70s and '80s grooves. Buried beneath cynicism and introspection is a winking optimism. The juxtapositions of Cherry's warm instrumentation and the apathetic lyrics on More Fun are an exercise in subversion. "I'm so ready to have more fun with my life," Cherry sings over a syncopated bassline, performed by bassist and collaborator Joseph Faught, convinces us that he's more than ready. He's made it.
Links: Official Website | Facebook | Twitter | Instagram | Spotify
DOUGIE POOLE
Brooklyn's Dougie Poole puts his eccentric stamp on country music, melding eerie D.I.Y. bedroom pop textures with a love for classic honky tonk and lonesome, earthy songwriting. His self-released, home-recorded debut, Wideass Highway, earned him a contract with Wharf Cat Records, which issued his more expansive follow-up, The Freelancer's Blues, in 2020.
Originally based in Providence, Rhode Island, Poole moved to Brooklyn and immersed himself in New York's indie underground, pairing his old-school country influences with synth pop and experimental music. Crooning in a low baritone over drum machines, steel guitar, and ambient synths, he established a sort of bedroom country vibe with his 2016 Olneyville System Special EP, then doubled down on the atmospheric approach for his 2017 debut, Wideass Highway. Earning plaudits for crafting modern country music for a young genre-averse urban crowd, Poole shared shows with eclectic acts like Jerry Paper, Bong Wish, and Drugdealer, guesting on the latter's 2019's album Raw Honey. After signing with New York indie Wharf Cat, he recorded his 2020 sophomore album, The Freelancer's Blues, which featured a full band and tonally leaned more toward the organic side of country music.
Links: Official Website | Facebook | Twitter | Instagram | Spotify
SEDONA
Conjuring up female leads like Stevie Nicks and Madonna, Sedona aims to fuse past hurts with a contemporary feel. Her sound emerges from the nostalgic undertow of hook-filled pop antics.
Links: Official Website | Facebook | Instagram | Spotify
POND VIEW
Pond View is a garage rock trio hailing from New Haven, Connecticut. Who's sound has been often compared to acts such as Weezer, Cage The Elephant and The White Stripes.

Pond View is 3 best friends since high school: Luke Kraszewski (Guitar, Vocals), Josh Sansone (Bass), and Matt Nagy (Drums). The trio formed in 2018 releasing some demo EP's and playing open mics.

The 3 founding members often play live as a 3-piece, and more recently as a 4-piece with a live guitarist. (Corey Farnsworth: 2021), (Mike Scialla: 2022.)

In more recent years Pond View has progressed to playing larger stages such as: Toad's Place and Cafe Nine, but more often gigs at DIY spots around the Northeast.

Additionally, the band has continued to improve on their studio sound. Early 2021 brought "Mouthbreather". Their first professionally mixed and mastered EP, and even more recently the band has released "My Gurl". An 8 track album released late 2021.

At the end of the day the band has one singular goal: to make you move to the sweet sounds of their rock and roll.

Love, PV <3

Links: Official Website | Facebook | Instagram | Spotify

Venue Information:
Space Ballroom
295 Treadwell Street

Hamden, CT, 06514